Polideportivo municipal de alcobendas
2 Natural Grass Fields
4 Synthetic Grass Fields
NEAR BY OPTIONS
Bar/Restaurant inside Fields facilities Outdoor & Indoor pool in the field facilities
BP Gas Station Convenience store, 5 minutes walk
Carrefour supermarket; 15 minutes walk
Plaza Norte Mall, 12 minutes walk
HOW TO GET THERE
Walking
From The Fields to Near by Metro Station LA MORALEJA (22 minutes)
UBER/TAXI
From The Fields to Near by Metro Station LA MORALEJA (6 minutes)
From the Airport to the Fields
There is a Metro Station In the Airport Called
From 6.05 a.m. (morning) to 1.30 a.m. (night).
The route to the airport since the beginning of the line 8 takes 13/15 minuts to the T1-T2-T3 metro station (first stop at the airport), and takes 5 minutes more until the second metro station at the airport (the last stop), at the terminal 4.
Between metro stations "Aeropuerto T1 T2 T3" and "Aeropuerto T4" there is a metro station called "Barajas". This metro station is in the town, not in the airport.
More information here: https://www.aeropuertomadrid-barajas.com/transportation/madrid-airport-bymetro.htm
Approximate time from Airport to The Fields by Metro (30 minutes):
Approximate time
from The Fields to the City Center by Metro 1 hour 10 minutes:
UBER TAXI rates and timing approximation: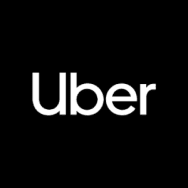 UBER/TAXI AIRPORT to THE FIELDS (6-8 minutes)
UBER/TAXI
FROM THE FIELDS TO CITY CENTER Plaza Mayor (30 minutes)